Chromate Coversion Coating Service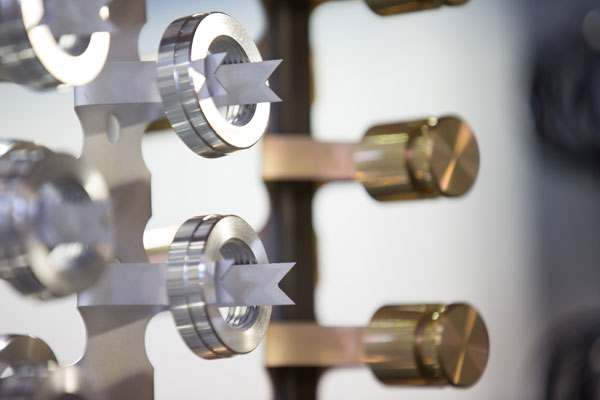 CHROMATE Coversion Coating, also referred to as Iridite or Alodine, on an aluminum surface will provide a thin chemical finish ranging in color from clear to varying iridescent shades of yellow to gold.
Chromate offers general protection to aluminum preventing oxidization and increased corrosion resistance while maintaining electrical conductivity. It is also used as a base or primer for subsequent organic coatings or paint.
A relatively inexpensive aluminum finish, Chromate is often used on aluminum or aluminum Alloys when the following is required:
Increased corrosion resistance.
Enhanced bonding and adhesion of subsequent coatings, especially paint.
Extremely electrically conductive finish.
RoHS Compliance
Specifications
Our facility provides chromate in accordance to the following military and industry specifications:

MIL-C-5541 Class 1A & 3
MIL-DTL-5541 Type I & II RoHS Compliant, Class 1A & 3
ASTM B449-93
AMS 2473 & AMS 2474
Product Gallery